Last week, Common Seas Indonesia had the chance to collaborate with JTV, a local news channel, to hold a Public Private Partnership Gathering commemorating JTV's 20th anniversary. The event was attended by representatives from 45 national and multinational organisations, from both the public and private sectors.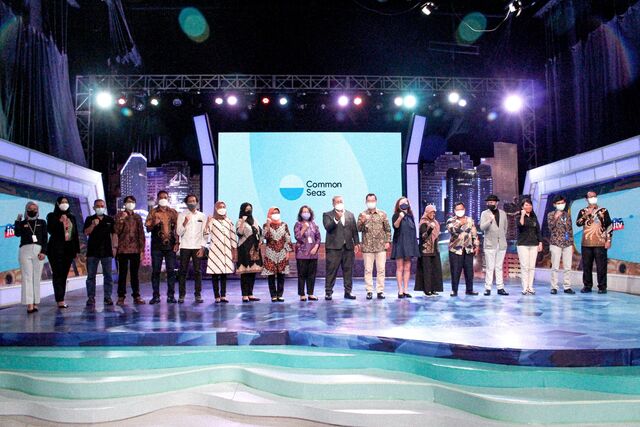 During the event, Chief of Operations in Indonesia, Celia Siura, had the opportunity to present the work of Common Seas in East Java, tackling the growing issue of plastic pollution along the Brantas River.
The Brantas provides the people of East Java with around 98% of the water they need, however, it's also one of the most polluted in the world. It turns out that 50% of the plastic pollution in the Brantas is single-use diapers (reported by the World Bank) and an estimated 1.5 million diapers are discarded into the river everyday; a shocking statistic. Microplastics have also been found inside the river's native fish, such as the Kuthuk (Channa Striata) which has been a local delicacy for centuries.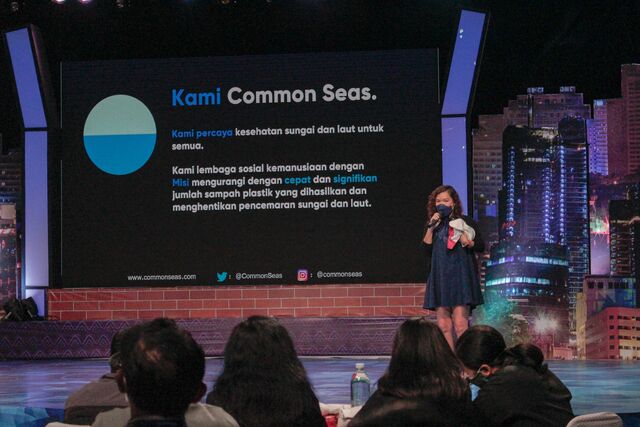 The cause? There is a myth in this province of Indonesia that forbids parents from burning babies' clothing, including all forms of diapers, with parents fearing that the act will inflict skin diseases on their young ones. As a result, many parents opt to throw used diapers straight into the Brantas, rather than disposing of them correctly.
The solution? Common Seas Indonesia has designed and developed a reusable diaper that can be worn, washed and reused. In order to involve the local community in this initiative, the team partnered with Muslimat NU, a community of local women, to produce the diapers in East Java. The reusable diaper project aims to stop this form of plastic pollution in its tracks.
On the night of the presentation, the message was heard loud and clear as concern was shared by representatives from Coca Cola Europacific Partners Indonesia, Cargill Indonesia, Accor Group, Indonesia National Bank, Oil and Gas Company, Telkom (Indonesia's communication provider) and the Provincial Government.
"The Common Seas presentation has been an eye-opening experience and touched many hearts in the audience and my management team"
Mr. Abdul Rokhim, head of JTV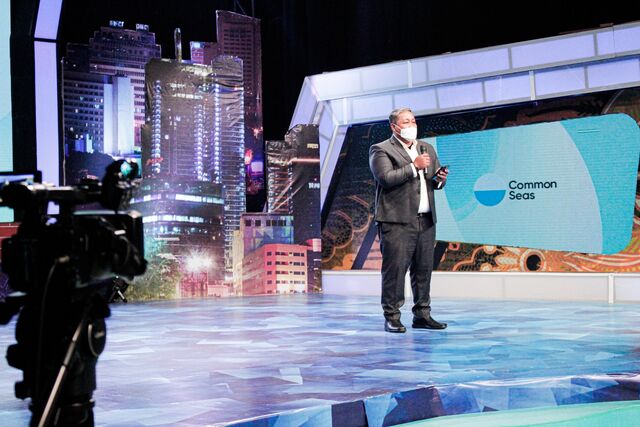 Overall, the initiative aims to support The Indonesian Government who have pledged to clean up the Brantas by 2025 and reduce the 40,000 tonnes of plastic that ends up in the ocean by 70%. The project also intends to enhance the living conditions of those living alongside the Brantas River in East Java.